Angels Vocal Art was founded by Anna & Melvin Lin when tenor legend Carlo Bergonzi was invited for a series of master classes to Pasadena, CA in 2006. The following years, the master classes were extended to China and vocal competitions in honor of Bergonzi were organized in over 30 major Chinese cities.
Since his death in 2014, it is Angels Vocal Art's mission to commemorate and celebrate the life of Bergonzi and to continue his teaching passion by offering education and performance opportunities to young talented singers.  In 2015 we started a summer festival and Opera Intensive at Cal State Los Angeles.
In 2016, we expanded the program to include six performances and four productions, including the Verdi Gala, a beautiful evening of music with full orchestra, the Southern California premiere of Anya17 by Adam Gorb, and master classes with Italian opera star tenor Vittorio Grigòlo.  All performances were conducted by Artistic Director Kristof Van Grysperre and performed by professional orchestra.
Carlo Bergonzi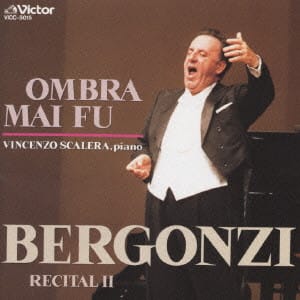 Carlo Bergonzi has been the most stylish Italian tenor of the post-war period. Always proud of being born in the vicinity of Giuseppe Verdi's hometown, Bergonzi has had one of the longest and most distinguished careers of any singer of the past sixty years. He has been renowned for his interpretations of his beloved Verdi, but verismo roles and some of the lighter lyric parts suited him as well.
Born in Vidalenzo near Busseto in Italy on July 13, 1924, Bergonzi actually began his career as a baritone, in 1948 with Rossini's Figaro. Only in 1951 did he retrain his voice and made his second debut, now as a tenor in nothing less than Andrea Chenier, a heavy part for a beginner. But Bergonzi always knew his voice best and throughout a career that has spanned six decades he has produced a beautiful sound with a musicianship that is the envy of all. He has been a generous colleague and counts many tenors as real personal friends!
Bergonzi's vocal longevity is legendary. Even at the age of seventy he stopped the show at James Levine's twenty-fifth anniversary gala at the Metropolitan Opera with a type of singing, which has nearly vanished.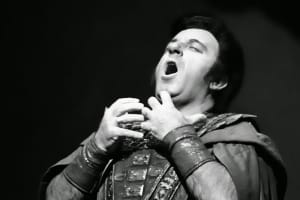 He has always been close to his native soil and more than twenty years ago he put down roots in Verdi's town of Busseto, where he has extended his legacy in teaching. His school, the Accademia Verdiana, is one of the most sought after by many of the talented tenors in the world. The most recent Master workshop he had in Beijing, China was a huge success. He has proven to be the real Master of Italian Opera through his legendary performing as well as teaching career.
Bergonzi passed away on July 25, 2014.