Current and past faculty have included:
Dr. KRISTOF VAN GRYSPERRE
Artistic Director & Conductor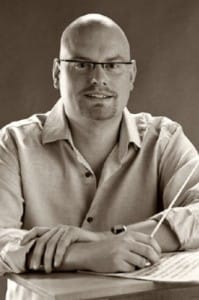 Kristof Van Grysperre, a native of Belgium, has an international career as a pianist, chamber musician, vocal coach, and as a conductor. The Orange County Register hailed him as "gifted and stylistically impeccable" and as "a conductor with pugilistic power and sensitivity."
Van Grysperre recently made his debut at New York City Opera, conducting Fallujah. At Long Beach Opera he conducted several critically-acclaimed productions such as Frida, Candide, La Voix Humaine, Hydrogen Jukebox and the world premiere of Fallujah, which was live broadcasted by KCET. Whether it be traditional or modern repertoire, on the podium Van Grysperre is well known and respected for clarity and precision and his great mastery of details. Over the past decade he built a repertoire of over fifty operas conducting performances for Opera Pacific, Baltimore Opera Studio, Intimate Opera Company, SongFest, USC Opera and Cal State LA. Also committed to foster emerging talent, as artistic director of Angels Vocal Art he conducted La Traviata, Anya17 and a Gran Gala di Verdi at the 2015 and 2016 summer festivals.
Van Grysperre has collaborated with leading instrumentalists and singers, such as Angela Meade, Maria Newman, Philip Webb and Susan Mohini Kane. He has been honored with numerous awards and fellowships, including the prestigious Fulbright Grant. At the USC Thornton School of Music, he completed a Doctorate and two Master of Music degrees, all with the highest honors, with major fields in keyboard collaborative arts and orchestral conducting.
SUZAN HANSON
Stage Director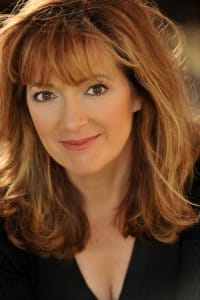 Suzan Hanson is pleased to join the directorial staff at Angels Vocal Art. As director and dramaturge, Suzan has created, adapted and translated a variety of performance pieces, such as North/South (co-creator / dramaturge / director / soprano) for USC Voices and Visions, Smoke and Mirrors; the Alchemy of Desire (co-creator / director / co-star) for El Camino College Performing Arts Series, and Medea (translation / adaptation / star) for Long Beach Opera.
Suzan has served as Assistant Director to Andreas Mitisek for Aknahten, Van Gogh, Tell Tale Heart, Marilyn Forever, and to David Schweizer for Hydrogen Jukebox, all at Long Beach Opera.
Suzan also enjoys an extensive worldwide performing career in Opera, Music Theater, Theater, and on the Concert stage. With Long Beach Opera: Marilyn (Death of Klinghoffer), Lady Macbeth (Macbeth – also for Chicago Opera Theater), Madeline (Fall of the House of Usher – also for COT), Mrs. P (The Man who Mistook his Wife for a Hat), Margarita (Ainadamar), Medea (Medea), Mrs. Williamson (The Difficulty of Crossing a Field), Pat Nixon (Nixon in China), Brünnhilde (Siegfried, Götterdämmerung).  Premiered works by Philip Glass, Rinde Eckert, Michel LeGrand, Henry Mollicone, Craig Bohmler… Other Opera companies: San Francisco, Arizona, Connecticut, Carnegie Hall, Pittsburgh, Verona, Tel Aviv, Madrid, Spoleto, Florence… Theater companies: Old Globe, Denver Center, San Jose Rep… Recordings: The Tender Land (Koch), Coyote Tales (Newport Classics).
Dr. SUSAN MOHINI KANE
Professor of 21st Century Singer & Self-Care for Artists Courses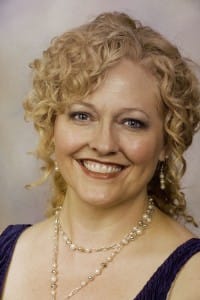 Soprano Susan Mohini Kane's "crystal-clear voice and impeccable technique" (LA Culture Spot Magazine) has captured audiences in performances of opera, oratorio, art song, and classical cabaret. A full professor at California State University, Los Angeles, Kane teaches voice, vocal pedagogy, song literature and directs the opera. Dr. Kane is the author of The 21st Century Singer – Making The Leap From The University Into The World (Oxford University Press, 2015). Her solo CD recording entitled A Moment of Joy inspired these reviews: "Kane's recent CD, A Moment of Joy, provides far more than a moment, this series of art songs and arias brings phrase after phrase of artful music" (McKinney). Music Web International hails Kane's CD as "a truly inspirational disc."
VICTORIA KIRSCH
Pianist & Vocal Coach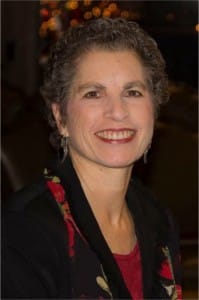 Pianist Victoria Kirsch creates and performs innovative programs featuring singers and piano throughout Southern California. She has worked with national and regional opera companies and served as an official pianist for the Operalia Competition and the Metropolitan Opera's National Council Auditions in Los Angeles, in addition to numerous other competitions and auditions.
She played for soprano Julia Migenes (Carmen in the award-winning opera film with Plácido Domingo), touring the world for many years with the celebrated singing actress.
Victoria serves as the music director of OperaArts, a Palm Springs-based organization that presents operatic concerts with orchestra and piano in the Coachella Valley.
In addition to her work with OperaArts, Victoria is a vocal coach at UCLA's Herb Alpert School of Music. She was a vocal faculty member at the USC's Thornton School of Music, and she has served on the faculty of SongFest, a Los Angeles-based summer art song festival. She has been a teaching artist for LA Opera's Community Programs Department, and she was associated with the Music Academy of the West in Santa Barbara for many years, playing in the studio of renowned baritone and master teacher Martial Singher and serving as a member of the vocal faculty.
Victoria curates and performs programs based on museum exhibitions at the USC Fisher Museum, among others (Voices Off the Walls: Music for Museums) and spoken/sung word collaborations with poet and USC professor Dana Gioia (The Poet's Voice). A recent recipient of an NEA Chairman's Grant, she co-created Emily Dickinson: This, and My Heart, one of a number of staged art song/poetry programs.
Dr. LINDA ZOOLALIAN
Pianist & Vocal Coach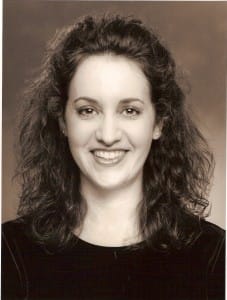 Dr. Linda Zoolalian enjoys an active career as a pianist, teacher, and coach. She is on the faculties of Pasadena City College and Glendale College as well as preparing and cueing the supertitles for LA Opera. Previously she worked ten summers for Operafestival di Roma in Italy, where she served as music director, coach, pianist, prompter, and teacher of accompanying. She has been hired to play for the LA Phil, LA Master Chorale, LA Opera, Long Beach Opera, Opera Pacific, and the LA Chamber Orchestra. In the past, Linda held positions at Cal Arts, Pomona College of the Claremont Colleges, Cal State Long Beach's Opera Institute, AIMS in Austria, Operaworks, Songfest, and Idyllwild Arts. She received her Bachelor's in Piano Performance from the New England Conservatory of Music in Boston and her Master's and Doctorate degrees in Keyboard Collaborative Arts from the University of Southern California.
SOPHIE GOLDSTEIN
Acting Instructor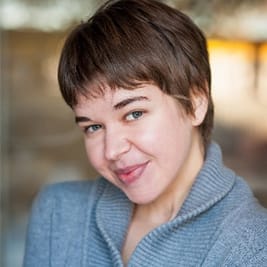 Sophie Goldstein is an LA native who graduated from Cal State LA with a B.A. in Theatre Arts and Dance, followed by a MFA in Physical Theatre from Accademia Dell'Arte in Arezzo, Italy. While there she had the opportunity to perform with several professional theatre companies including Familie Floz (Berlin, Germany), FLIC Scuola Di Circo (Torino, Italy) and Divadlo Continuo (Malovice, Czech Republic). She also performed with the Red Dot Theatre in We Are Thy Labyrinth that won the Jury's Choice Award at an international theatre festival in Ankara, Turkey. In Arezzo, she helped organize the annual Crisis Arts Festival which focused on bridging the gap between art and social justice. She taught several movement workshops for the festival and performed in an adaptation of Bertolt Brecht's Mother Courage. Previously she has assisted Tanya Kane-Parry as a stage manager/assistant director on productions of Don Giovanni, and Il Barbiere Di Siviglia with the Bakersfield Symphony Orchestra, and La Traviata and  Anya 17 with Angels Vocal Art productions. Locally she has performed in Pinata Dreams at Casa 0101, Lucia Di Lammermoor at  LA Opera, The Wall: A Musical Misdeed at Cal State LA and is a member for the site-specific theatre company, Opera Del Espacio (www.operadelespacio.org), performing on the LA Metro (Meet Me@Metro), the World Dance Association festival in Hawaii, Highways Performance Space, Frogtown Artwalk, Downtown Artwalk, The Series at The Standard, Bell Community Garden and more. She recently produced her own work with the MicroTheatre Experience in Venice, CA that focused on site-specific performances. She has taught classes in Commedia Dell'Arte, Voice,Viewpoints and Dance at Plaza De La Raza, Imagine Arts, ArtWorx LA, A Noise Within and Cal State LA.
COLLIN BRESSIE
Acting Instructor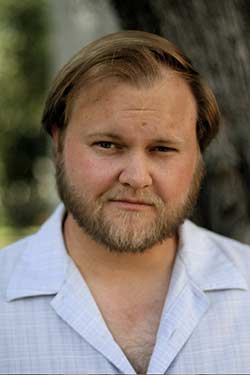 Collin Bressie is an actor, fight director, acting instructor and Certified Teacher with the Society of American Fight Directors based in Los Angeles, California. He received his M.F.A. in Theatre, Film & Television with an emphasis in Performance from California State University Los Angeles and holds a B.A. in Theatre Arts from California State University Dominguez Hills. He currently teaches courses in stage combat at the American Musical and Dramatic Academy and Azusa Pacific University and acting at California State University Los Angles.  Collin is also a recurring guest artist at the CSU Summer Arts Festival.  Onstage, he has performed with Deaf West Theatre, The Southern California Shakespeare Festival and Sacred Fools Theatre Company.  Fight Direction credits include the Disney Channel, Deaf West Theatre, CSU Los Angeles, CSU Dominguez Hills, Long Beach City College, Fullerton College, Cypress College & The Brentwood School.
TANYA KANE-PARRY
Stage Director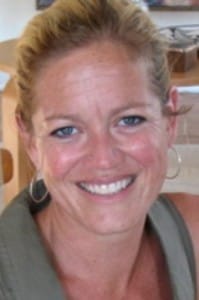 Credits include the multimedia adaptation Tosca Jumps! (EdgeFest/LATC, Highways, Luckman Intimate); Carmen (Pacific Repertory Opera); Don Giovanni and The Barber of Seville with the Bakersfield Symphony. At Long Beach Opera she choreographed The Man from Atlantis, The Clever One and Moscow, Cherry Town. At Los Angeles Opera she was the Assistant Director on Madama Butterfly, The Barber of Seville, Carmen, The Broken Jug, The Dwarf and The Merry Widow. She was the Associate Director for Barcelona director, Joan Font, on The Barber of Seville (Houston Grand Opera Theatre, L'Opera National de Bordeaux, Gran Teatro de Liceu, Canadian Opera Company), L'Italiana in Algers (Houston Grand Opera) and Cinderella (LA Opera, Opera Omaha, Washington National Opera). She directed Phillip Glass's Civil WarS Rome with the LA Phil, LA Traviata with Angels Vocal Art, Savitri and River of Light at Festival Opera, Norma at Skagit Opera, and this June will direct The News by Jacob TV with Long Beach Opera. Tanya teaches theatre and dance at California State University, Los Angeles.
ANNE MARIE KETCHUM
Stage Director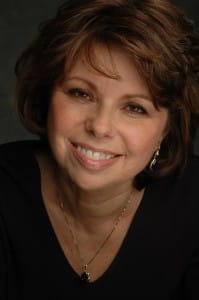 Anne Marie Ketchum, singer, conductor, stage director and voice teacher has served on the faculty of Pasadena City College since 1981 directing an opera workshop and a full opera production each spring. For five years Ms. Ketchum served as stage director for the Opera Showcase of the Desert in Palm Springs creating shows featuring finalists from the Western Regional Met Auditions.
As a soprano, she has appeared internationally and is known for her performances of contemporary music, chamber music and opera. She has sung numerous recordings and premieres by many composers, including her husband, Cuban/American composer, Aurelio de la Vega. Among her creative activities is This and my Heart: a portrait of Emily Dickenson–a concert/theater piece which she co-wrote and performs with actress Linda Kelsey and pianist Victoria Kirsch.
Ms. Ketchum is the Artistic Director of The Verdi Chorus, a non-profit organization devoted to performing opera chorus repertoire in concert.
NOAM AVIEL
Assistant Conductor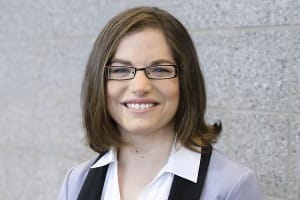 Noam Aviel has recently graduated with a Master of Music in Orchestral Conducting from Illinois State University where she served as Assistant Director of Orchestras. Noam has two Bachelor of Music degrees in Voice Performance and Orchestral Conducting from Tel- Aviv University, Buchmann-Mehta School of Music, Israel. Noam served as Music Director of the opera A Dinner Engagement by Lennox Berkeley as part of the Illinois Festival Opera, and performed as assistant conductor in the ISU production of Street Scene by Kurt Weill. She participated as a conducting fellow at the 2015 Eastern Music Festival in North Carolina, where she worked with Maestro Gerard Schwarz, Maestro Grant Cooper, and Maestro Eric Garcia. She also participated in the Conducting Concerti Workshop with Maestro David Itkin through the Conductors Guild organization. Noam's performing experience includes singing as a choir member in various programs with the Israeli Philharmonic Orchestra conducted by Zubin Mehta.